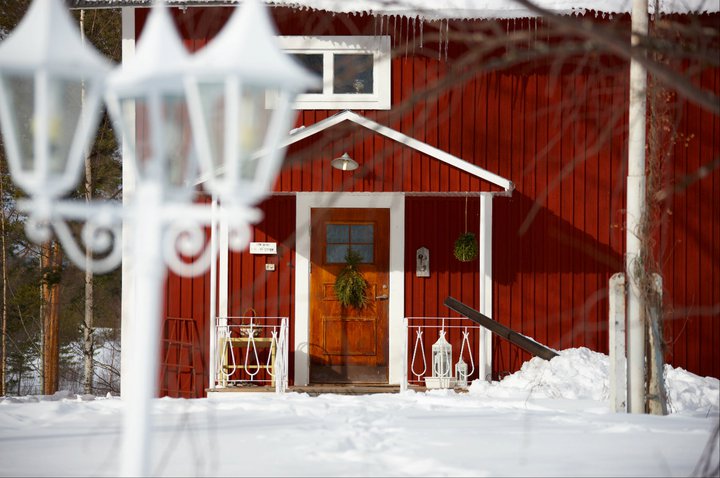 Summer offers special views. From the kitchen and bedroom windows you can see how the midnight sun shines beautifully over the lake. 
This house has six beds in three rooms. On the ground floor you will find the large country kitchen with space for nice dinners. It is equipped with electric stove, fridge / freezer and dishwasher. On the same floor there is a bedroom with kingsize bed, and a bathroom with shower. 
The upper floor has two bedrooms with a total of four beds. This floor is large and it is possible to bring in extra beds if needed. 
På gården finns trevliga eldstäder och till huset tillhörande klotgrill. Sjön erbjuder bad och fiskemöjligheter. Roddbåt, trampbåt och kanot finns att hyra.
Type: Self-catering
Number of beds: 6-8
Location: Älvsbyns kommun, Norrbotten
Price: from 6 000 SEK/week