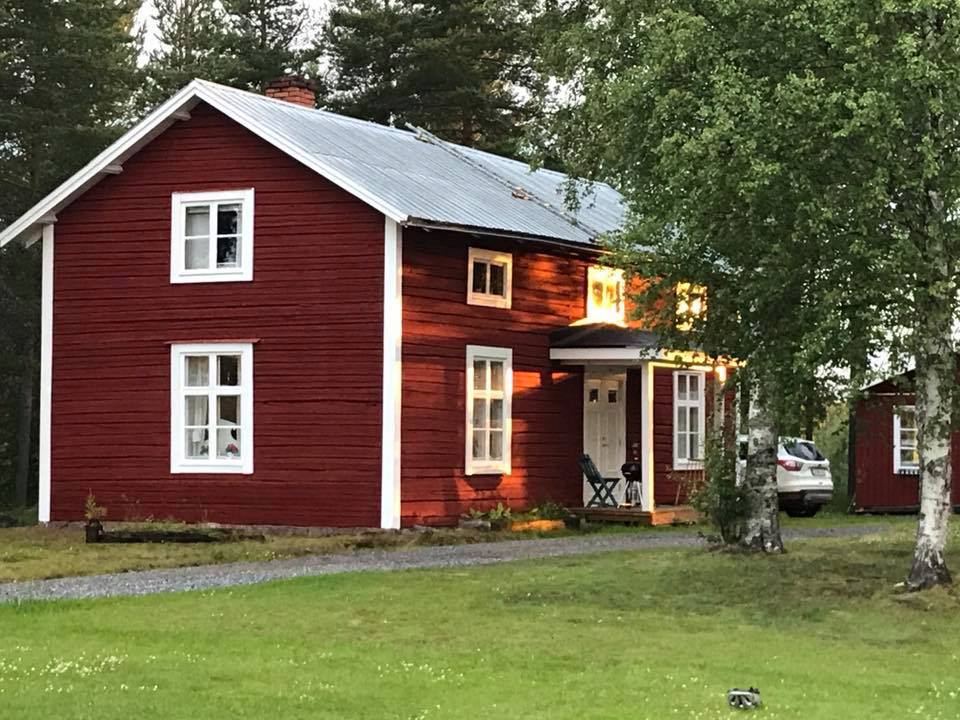 Our timbered bakery is located on a headland with lakes, mountains and beautiful nature all around. From the dining table you have a fantastic view of the lake, regardless of the season. Down by the beach (30 meters) you will find one of our fireplaces, where you can enjoy peace and quiet in front of the bonfire while the midnight sun glimmers over the water.
In winter, you have the opportunity to discover the northern lights and "the blue hour", when the otherwise snow-white blanket embeds the landscape in a blue hue.
Accommodation in Bagarstugan is for self-catering, and in the newly renovated large kitchen there is a stove, fridge / freezer, microwave and a lovely fireplace to warm you up. On the bottom floor you will find the kitchen, a newly renovated toilet with shower and bedroom with four beds. Upstairs is a large sleeping loft, with a double bed, table and chairs. The loft can be used May-September.
Type: Self-catering
Number of beds: 4-6
Location: Älvsbyns kommun, Norrbotten
Price: from 4 200 SEK/week